2016 · 03 · 26
Cooper & Gorfer: 'The Weather Diaries' opens in Beijing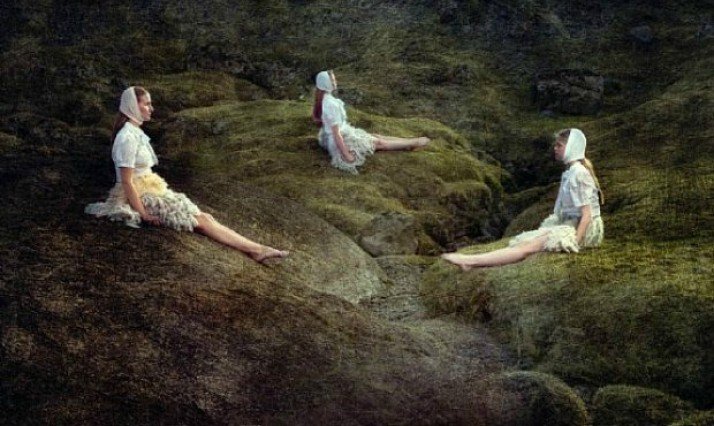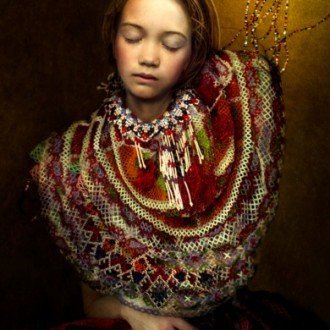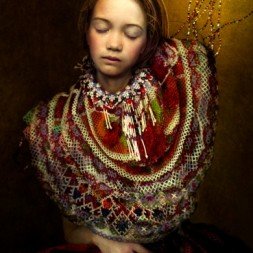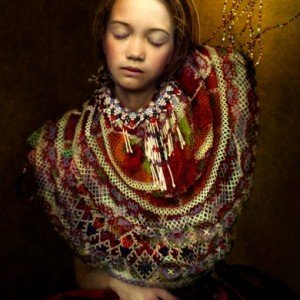 Explore the influence of traditions and the natural environment on Nordic creativity in The Weather Diaries by the American/Austrian artist duo Cooper & Gorfer.
In many ways, Iceland, Greenland and the Faroe Islands have their own unique identities and stories. But still, there is in all of them a strong indomitability not only toward creativity but toward life at large. Weather moulds behaviour, and isolation forges a pool of creative bravery. It is a part of the world where market values don't have to make sense, because the forced freight of commercialism is rarely loaded.
The Weather Diaries is an exhibition about fashion from three distinct Nordic cultures, curated by the American-Austrian artists Sarah Cooper & Nina Gorfer. Known for their strong narrative imagery with references to culture and fashion, they were commissioned by the Nordic House in Reykjavik to create a photographic exhibition interpreting fashion from Iceland, Greenland and the Faroe Islands for The 3rd Nordic Fashion Biennale at Museum für Angewandte Kunst in Frankfurt in 2014.
During two years, Sarah Cooper and Nina Gorfer visited the Faroe Islands, Greenland, and Iceland to explore the influence of traditions and the natural environment on local artists and fashion designers. Cooper & Gorfer transformed their observations into poetic stories told through images and installations.
The artists / designers included in The Weather Diaries are:
Mundi (Iceland), STEiNUNN (Iceland), JÖR by Guðmundur Jörundsson (Iceland), Kría (Iceland), Hrafnhildur Arnardòttir a.k.a. Shoplifter (Iceland), Guðrun & Guðrun (Faero Islands), Barbara Í Gongini (Faero Islands), Rammatik (Faero Islands), Bibi Chemnitz (Greenland), Najannguaq Lennert (Greenland), Nikolaj Kristensen and Jessie Kleemann (Greenland).
About Cooper & Gorfer
Cooper & Gorfer consists of the two artists Sarah Cooper (USA' SE 1974) and Nina Gorfer (Austria,1979). Their collaboration began in 2006. They live and work in Gothenburg and Berlin. Cooper & Gorfer have had several solo exhibitions, among others, at Hasselblad Center Gothenburg and Kulturhuset Stockholm. They were awarded the Swedish Art Book Award for both SEEK Volume 01 Iceland and My Quiet Gold. Their latest book, The Weather Diaries (published by Gestalten, Berlin) came out in March 2014, coinciding with the opening of the exhibition at the Museum Angewandte Kunst in Frankfurt.
Further information about the exhibition, please contact director Eric Messerschmidt, center@danishculture.cn
Where
Danish Cultural Center
798 International Arts District, 706 Beiyi Jie
2 Jiuxianqiao Lu, Chaoyang Qu
Beijing 100025
Tlf: +8610 – 5762 6100
Photocredit: Cooper & Gorfe