Location
Danish Cultural Center
798 International Arts District, 706 Beiyi Jie
2 Jiuxianqiao Lu, Chaoyang Qu
Beijing 100025
T: 8610 – 5762 6100
How to find us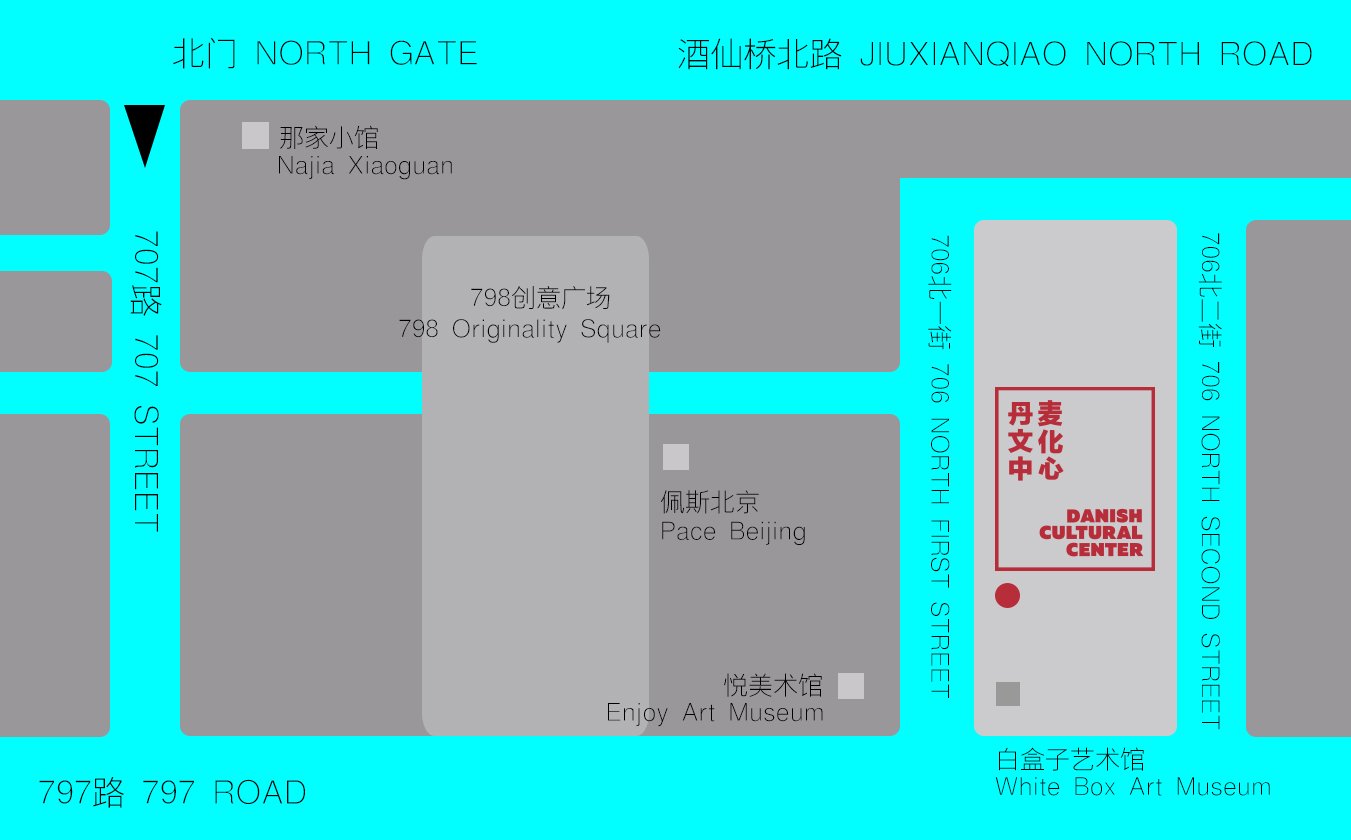 The Danish Cultural Center is located within 798 Art District, also known as Dashanzi Art District. It was originally a site of state-owned factories built in the 1950s, including Factory 798. As the factories closed down in the late 1980s and early 1990s, the vacant Bauhaus-style buildings began to attract artists and art organisations. Today, 798 Art District houses galleries, art studios, shops, restaurants, and bars.
Our address in Chinese
丹麦文化中心
北京市朝阳区酒仙桥路2号
798艺术区706北一街
100025
If you have any questions, you are welcome to contact us.
Danish Cultural Center
8610 – 5762 6100