2017 · 11 · 04
A Modern Royal Household debate series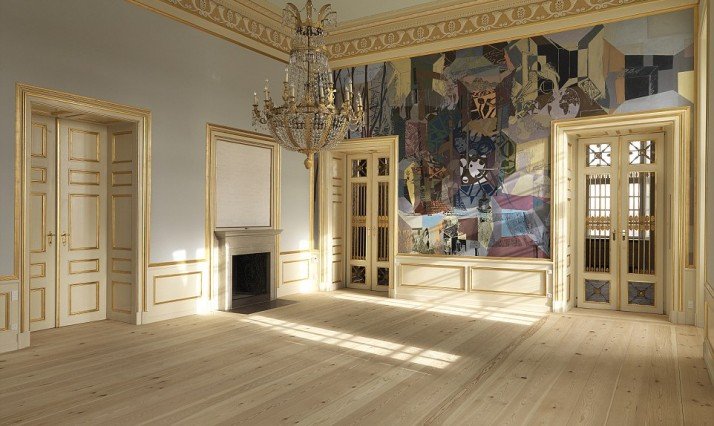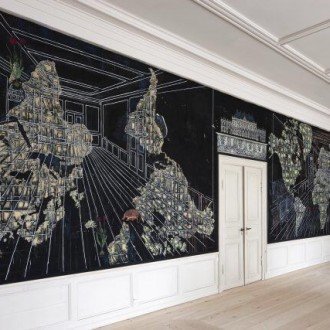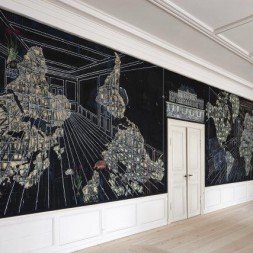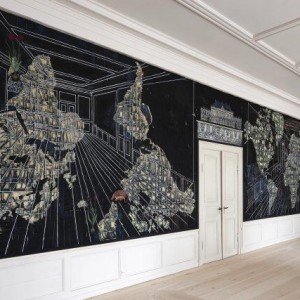 In connection with the exhibition A Modern Royal Household which presents the restoration and redecoration of Frederik VIII's Palace at Amalienborg in Copenhagen, Denmark, the Danish Cultural Center in Beijing will host five debates. The main theme of these debates is the search for a balance between the past and the present in heritage architecture and each debate covers a sub-theme.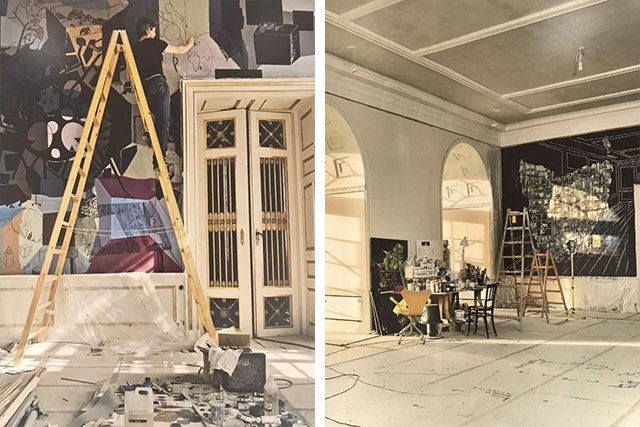 Frederik VIII's Palace was built between 1750 and 1760. A thorough renovation and redecoration of the palace was finished in 2010 after which the palace became the official residence of the future King and Queen of Denmark. The royal couple invited ten contemporary artists to take part in the redecoration of the palace, including Olafur Eliasson, Tal R, and Kathrine Ærtebjerg. The result is a stunning combination of the classical rococo style of the building and a diverse range of contemporary artworks.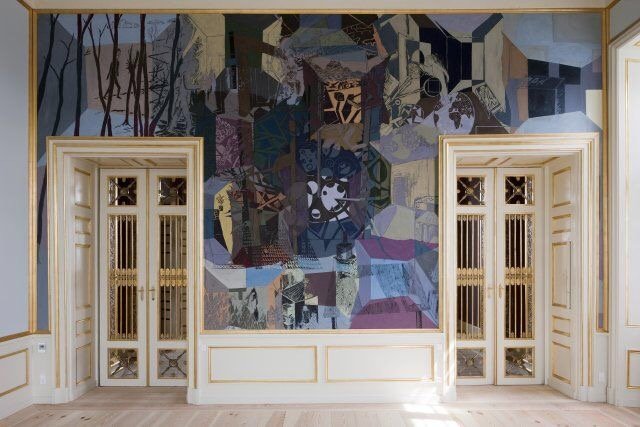 7 October 2017
First debate: Protection and Restoration of Traditional Architecture in China
The first debate featured three keynote speakers who each presented a topic. Zhao Peng first presented the major renovation and conservation projects of the Imperial Palace in Beijing, China, Wang Minying then presented the various techniques used to renovate the wall-mounted paintings and calligraphy works of the Qing palace, and Yin Lina finally presented the practices for protecting and renovating Yuanmingyuan (the Old Summer Palace) and Prince Gong's Mansion in the Imperial Palace.
Zhao Peng is the deputy director of the Ancient Architecture Department of the Imperial Palace. He has been involved in the protection and the study of ancient architecture for 16 years, such as planning a major Donghuamen renovation project, a major Fuwang Pavilion renovation project, a minor Hall of Central Harmony repair and reinforcement project, and other important construction projects within the Imperial Palace. Zhao has also been in charge of the Department of Historic Building Inspection and Planning involved in a research and preservation project of the Hall of Mental Cultivation, a Forbidden City wall inspection project, a Lingzhao Veranda conservation and research project, as well as other construction and research projects. He has also been involved in a collaborative project by the Chinese and the Italian governments to restore Hall of Supreme Harmony, a Qianlong Garden conservation and research project, the monitoring of the Imperial Palace World Cultural Heritage site, and the compilation of the book Qingdai guanshi jianzhu yingzao jiyi (The Artistry of Official Architecture during the Qing Dynasty). In 2013 he was appointed as a senior engineer by the Chinese Ministry of Culture.
Wang Minying is an expert in the preservation of historical relics from Yiheyuan (the Old Summer Palace) and the renovation of wall-mounted painting and calligraphy works of the Hall of Supreme Harmony, as well as a member of the expert group of the Committee of Historic Relic Renovation. Her research focuses on the preservation and renovation of large-sized painting and calligraphy works within the imperial gardens and buildings, the artistry of the decorations and ornaments on the imperial buildings, the bags, sacks, and boxes of the Qing palace.
Yin Lina is associate director of Department of Architecture and Urban Heritage at Tsinghua Tongheng Urban Planning and Design Institute. Yin was taught by Tsinghua University Professor Guo Daiheng, she has been engaged in cultural heritage protection for more than 10 years, and she has completed the conservation plan for Prince Gong's Mansion as well as other important buildings designs. She has also participated in the research and conservation of Yiheyuan, including a digitalisation project, a plan for the renovation of multiple bridges, a palace gate conservation project, and other important projects. In addition to the conservation projects of Yiheyuan, Yin has managed plans for multiple archaeological sites and ruins from different time periods.
---
He Shuzhong (founder of Beijing Cultural Heritage Protection Center) and Xi Muliang (founder of "Wa sha ne") also guested the event.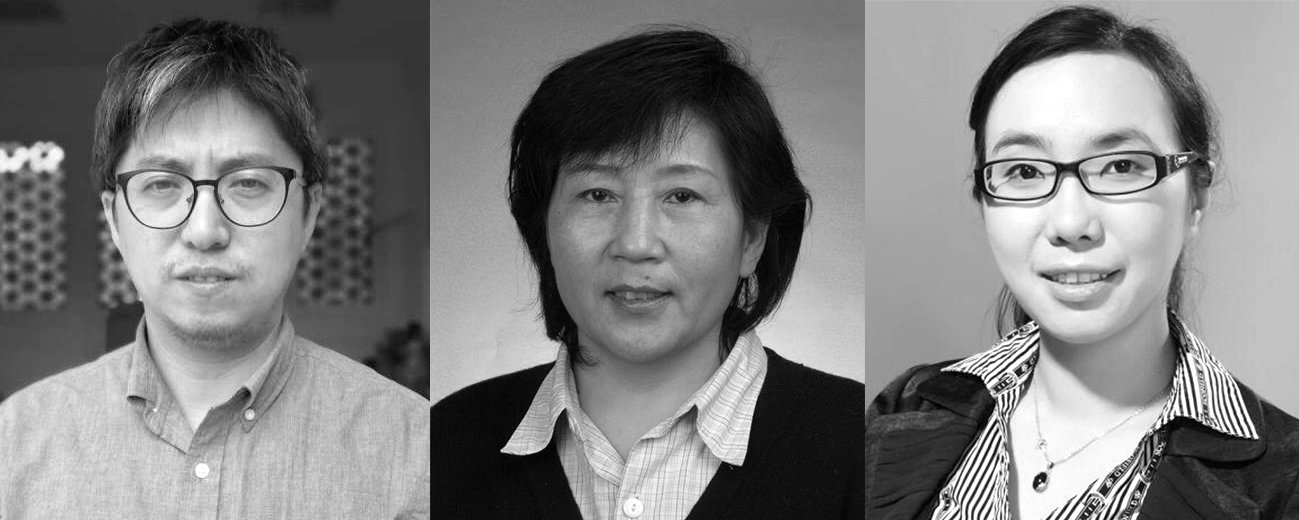 14 October 2017
Second debate: Cultural Heritage and Contemporary Art
In connection with the redecoration of Frederik VIII's Palace at Amalienborg by comtemporary artists, the guests of the second debate Liang Yuanwei, He An, and Jie Li used personal experiences as a starting point for the debate. Through exchange and discussion, the guests sought to find possibilities, difficulties and compromises concerning cultural heritage and contemporary art. The debate was moderated by Qin Siyuan.
Qin Siyuan was born in 1971 in Edinburgh, Scotland. He graduated from London University with a major in Chinese language and culture in 1997. From 1998 to 2002, he worked on an international Dunhuang research project at the British Library. He promoted the collection and the study of the many ancient documents discovered in Dunhuang and established an office for the project at the National Library of China. In 2002, Qin moved to China and began to work as an artist with exhibitions in China, Europe, and the United States. Furthermore, he has worked as the art director of the Cultural and Education Section of the British Embassy in Beijing (2006-2008), the chief curator of the annual art fair "ShContemporary" at Shanghai Exhibition Centre (2009-2010), and has planned a series of experiental theater, sound art, and contemorary art projects. He is an artist, a critic, and a special editor at Frieze Magazine who lives and works in Beijing. He is currently working on an interactive art project titled "Sound Museum."
Liang Yuanwei was born in 1977. She graduated from the Central Academy of Fine Arts and currently works and lives in Beijing. She has participated in group exchibitions at the 54th Venice Biennale in Italy, Berkeley Art Museum in the United States, Fundació Joan Miró in Spain, Bern Museum of Fine Arts in Switzerland, and Minsheng Art Museum in China, and she has held solo exhibitions at Boers-Li Gallery and Beijing Commune in China and Pace Gallery in England. Her works have been featured in Vitamin P2: New Perspectives in Painting, "Chinese Art", Younger Than Jesus and other important publications. In recent years, Liang's picture language has explored the contingency of classical cultural elements developing in the context of contemporary culture, as well as the intertwinement of cultural elements and personal experiences. During this debate she used her own experiences which she gained studying frescos at Superior Institute for Conservation and Restoration in Rome, inspecting ancient buildings in Shanxi province, and participating in study and discuss sessions at Dunhuang Research Academy in Dunhuang, Gansu province to raise issues relating to cultural heritage preservation. She also told about her solo exhibition titled "The Jade Bracelet" which is being held in the 18th century building Palazzo Pisani in Venice.
He An was born in 1970 in Wuhan, Hebei province and currently works and lives in Beijing. He uses installation, sculpture, photography, and other media to create his art which reflects the emotions related to the rapid transformation of Chinese cities. He seeks the synchronisation of the dimension of regional politics and aestatics and "the present" through sincere, enthusiastic, violent, and romantic expression. He became interested in the protection of ancient heritage architecture during his first trip to London, England. Over the last 10 years, He An have been conducting field work on murals. He is now about to start a project on ethnic voices during which he hopes to find the relationships between individual life and self-cognition and regional ethnic rituals, songs, constructions, and paintings. These fragmented relationships may offer a viewpoint as how to understand the gray zone of Chinese modern cities, and it may build a gray space on this chain of "historicalness" to wonder about ties of blood and memories.
Jie Li was born in 1977. In 2005, she obtained a Master's degree in World Heritage Studies from the Faculty for Architecture, Civil Engineering and Urban Planning at Brandenburg University of Technology. She is a senior project coordinator of the Chinese National Committee for the International Council on Monuments and Sites (ICOMOS) and a board member of the ICOMOS International Committee on Historic Towns. Her research is mainly concerned with the preservation and renovation of historic cities and urban districts. Jie has participated in World Cultural Heritage application projects for nearly ten years. She has translated and introduced important international documents into China, including "World Cultural Heritage Management Handbook" and "Charter for the Interpretation and Presentation of Cultural Heritage Sites." Her most important research projects include "Sichouzhilu kuaguo xietiao shenbao baohu guanli yanjiu" ("A Study of the Management of Transnational Nominations on the Silk Road"), "Zhongguo shijie wenhua yichan jiance guanli banfa" ("Measures for the Supervision and Management of Chinese World Cultural Heritage"), "Zhongguo shijie wenhua yichan shenbao yubei mingdan tiaozheng celüe yanjiu" ("A Study of Adjustment Strategies for China's World Cultural Heritage Tentative List"), "Beihai huangjia yuanlin shijie yichan shenbao wenben" ("Beihai Imperial Garden World Heritage Nomination Document"), and so on.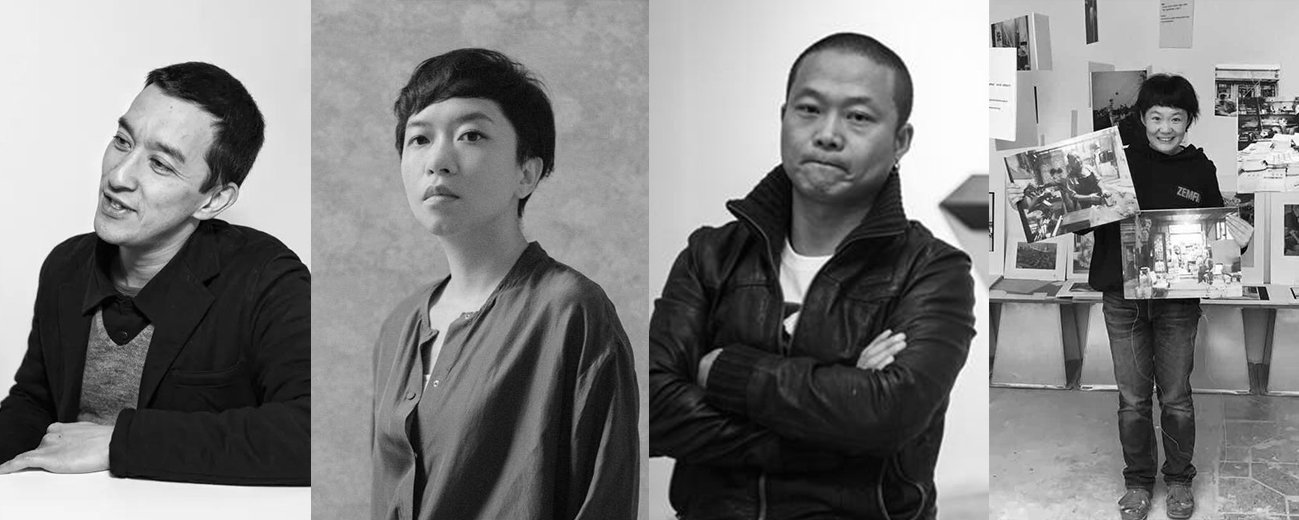 21 October 2017
Third debate: Renovation of Industrial Heritage
Yang Lei is a curator and an adviser on urban development and culture. He is absorbed in the fields of urban renewal and community-building and has developed many urban development projects with many different development and planning departments in China. Yang has previously held the position as a cultural adviser for the Royal Norwegian Embassy in China during which time he established the Nordic-Chinese Art Festival. Later, he assumed the position as the executive director of China Millennium Monument Museum of Digital Arts (CMoDA) during which time he curated the "Smart City" program at Beijing Design Week and created a international network with Amsterdam, Barcelona, Copenhagen, and other cities. After that he became the director of the Office of International Exchange at China Building Center (CBC) during which time he co-founded the UR2050 forum and co-curated the 7th International Architecture Biennale Rotterdam (IABR) in 2016. He was a jury member for the Digital Community category at Prix Ars Electronica 2013. Yang has been a member of the jury for the international architecture and design competition "Cities for a Flying World" launched by Graduate School of Urbanism at Higher School of Economics in Moscow.
Bjørn Nørgaard is widely recognized as one of one of the most important contemporary artists in Denmark. Being a sculptor, Nørgaard has created many important works in different public spaces. Furthermore, he has been a Professor in Sculpture at the Danish Royal Academy of Fine Arts since 1982. In 2014, the Danish National Museum of Art collaborated with China Central Academy of Fine Arts Museum to set up a Bjørn Nørgaaard exhibition in Beijing titled Re-modelling the World. In addition to his accomplishments within art and science, Nørgaard has played an important role in the field of cultural heritage protection in Denmark as chair of the Special Building Supervisory Authority which advises the Danish government on matters of building preservation. During his eight years as chair, the demolition of Copenhagen's first airport terminal was avoided by moving the structure to a different location, the People's House (Folkets Hus) built in the 1950's was transformed into a music and party venue, and the old Meatpacking District (Kødbyen) in Copenhagen was transformed to accommodate new functions. Bjørn Nørgaards motto is: Cultural heritage preservation is not for the past but for the future.
Cheng Dapeng was born in 1968 in Beijing, China. In 2003, Cheng established the firm Do Architecture Art Interior Museum Fun or Do for short (dodododo.net). The firm's architectural design projects include Xi'an Museum of Contemporary Art, Yungang Grottoes Museum, and Institute of Han Arts at Peking University. As a working architect, Cheng gained a deep understanding of the social problems deriving from the urbanization and modernization of Chinese cities and became an artist. In 2007, he released a large installation work suspended above the ground in Xicheng District, Beijing named "Weightlessness". In 2012, Cheng presented his solo exhibition "Wonderful Wonderland" at Today Art Museum after which some of  his works were collected by the Australian art gallery White Rabbit. In 2014, he was invited to create the large mechanical installation "AO" for the OpenART Biennial in Sweden. Now, coinciding with the 60th anniversary of the state-owned Factory 718's inauguration, Cheng is planning an exhibition in 798 Space titled "The Spiritual Path of an Entrepreneur" which will exhibit valuable documents, equipment, precision instruments, and office equipment he has collected over the years in an attempt to offer an authentic historical account of the transformation of 798 District.
Wang Yanling was born in 1965. He obtained a BA degree in Physics from Lanzhou University, an Executive MBA from CEIBS, and a MA degree in Art Management from China Central Academy of Fine Arts. Wang started working at the magnet steel branch of the state-run Factory 798 in 1986 and became the manager of the magnetic powder core branch in 1998. Starting in 2000, Wang guided and pushed forward the transformation of the abandoned factory buildings in 798 District. He continually supported the maturation of the art district and made important policy decisions to introduce international culture and art organizations into the district. In 2010, he successfully introduced Beijing Sevenstar Electronics Co. into the market. He is the current CEO of Beijing Sevenstar Science and Technology Co. Ltd. and the board chair of Beijing 798 Cultural and Creative Industry Investment Co. Ltd.
Liu Boying was born in 1964. He has a PhD in Engineering from Tsinghua University and is a National First-Class Certified Architect. In 1995, Liu established Beijing Huaqing Andi Architecture and Design Company Ltd. and has since then been the company's chief architect. Liu is a board member of the International Committee for the Conservation of the Industrial Heritage (TICCIH), the secretary-general of the Academic Committee of Industrial Heritage Architecture belonging to the Architectural Society of China, the president of the Academic Committee of Industrial Heritage belonging to the Chinese Society of Cultural Relics, the director of the Division of Industrial Heritage belonging to the Committee of Famous Historic and Cultural Cities, and the vice-president of the Research Association for Industrial Heritage belonging to the Chinese Society for the History of Science and Technology. Some of his main design projects include the transformation of the Xishi silos in the old Shougang Industrial Area, the transformation of Xinhua 1949 Cultural Creative Park, and the protection and development of the industrial ruins of Beijing Coking Plant. His publications include Zhongguo gongye jianzhu yichan diaocha, yanjiu yu baohu (Survey, Research, and Preservation of Chinese Industrial Heritage Architecture) and Chengshi gongye yongdi gengxin yu gongye yichan baohu (Renewal of Urban Industrial Areas and Preservation of Industrial Heritage). 
The Gao Brothers (Gao Shen and Gao Qiang) currently live in Beijing and New York. They have been collaborating on drawing, painting, sculpting, performing, photography, writing and other activities since 1985. They have published Zhongguo qianwei yishu zhuangkuang (The Current State of Chinese Avant-Garde Art), Yishu shengtai baogao (The Report on Art Environment), Zai Beijing yi tian neng zou duo yuan (How Far Can You Walk One Day in Beijing), Yi bu shouji de kenengxing (The Possibility of a Mobile Phone), and so on. They have held exhibitions in Beijing, New York, Los Angeles, Chicago, Paris, London, Moscow, Berlin, Singapore, and other places. Their works have been collected by the Centre Georges Pompidou in France, the San Francisco Museum of Modern Art, the Princeton University Art Museum, and the Kemper Museum of Contemporary Art in the United States, the Montreal Museum of Fine Arts in Canada, and the He Xiangning Art Museum in Shenzhen, as well as Steve Cohen, Charles Saatchi and other famous collectors. The Gao Brothers have had their works published in Zhongguo xiandai yishi shi (A History of Modern Chinese Art), Zhongguo xianfeng sheying (Chinese Vanguard Photography), Homo Arte, Shot Shock Art and other important art books in China and abroad.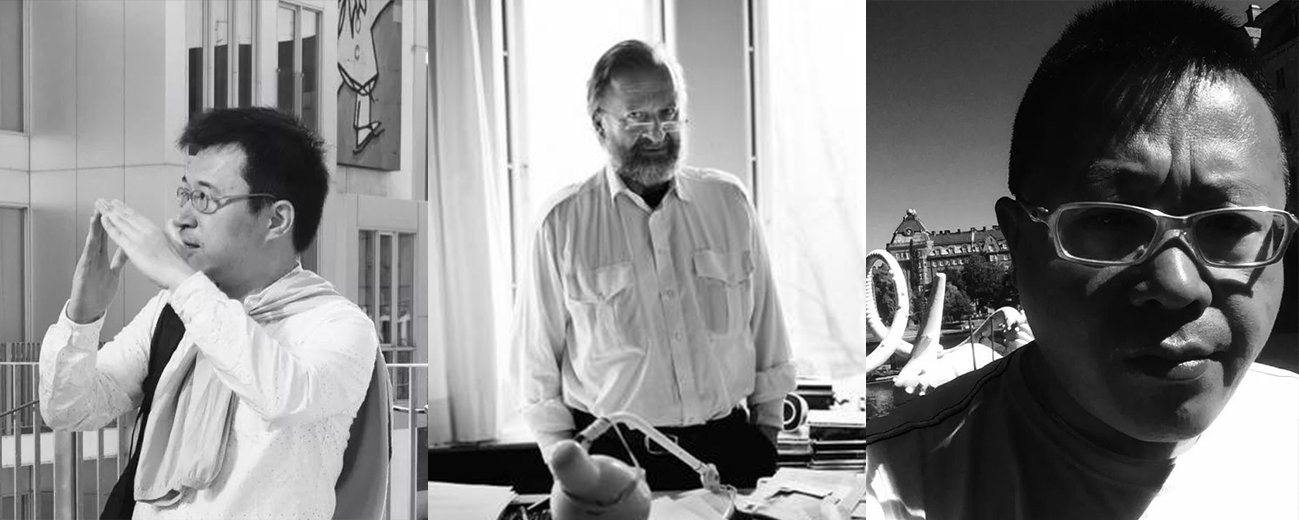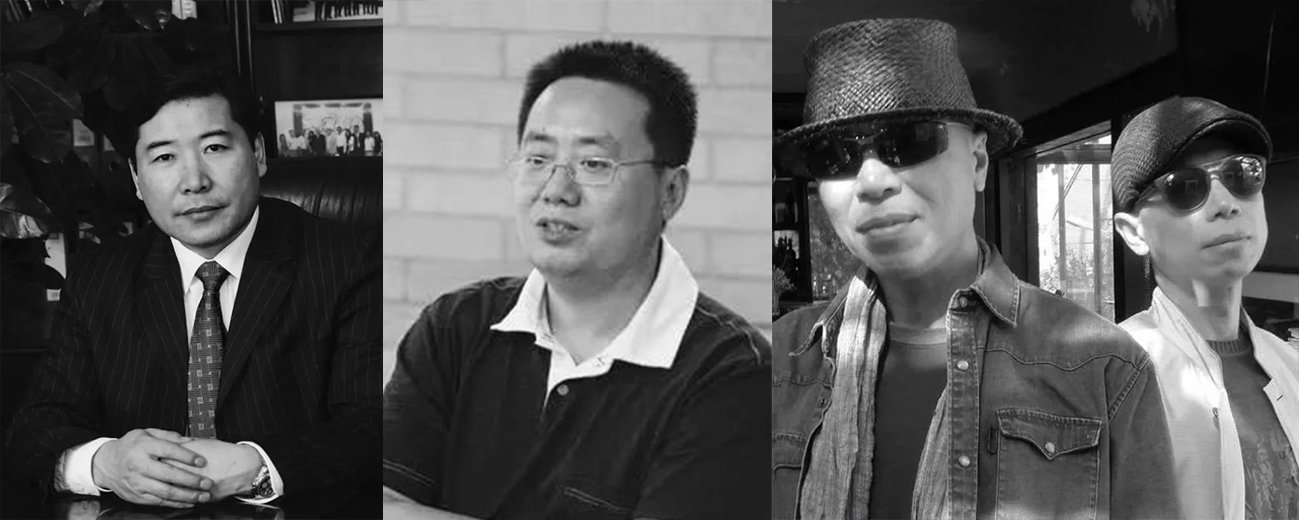 28 October 2017
Fourth debate: Protection of Historic Areas in Urban Development
The fourth and final debate took place last Saturday at 3 pm. Emilio Pesapane, Fei Jun, Li Boyan, Zhang Fan, and Zhang Jinqi will join the event as debaters and Hu Xinyu as the moderator.
Hu Xinyu is co-founder of the Courtyard Institute, trustee of Beijing Cultural Heritage Protection Center (CHP), and China representative at the Prince's School School of Traditional Arts (PSTA).
Emilio Pesapane was born 1958 in Rome, Italy, obtained his Master of Architecture from  the University of Rome, and has won many international prizes for his architectural designs. He was the chief designer of HWP in Stuttgart, Germany and became responsible for the company's China operations in 2001. Pesapane founded the company EPG in 2003 and traveled back and forth between Stuttgart and Shenzhen, China. He has taught at the University of Rome, the University of Stuttgart, the ENSAPB of the University of Paris-Est, Beijing University of Civil Engineering and Architecture, and Shenzhen University. He has also established a library at the University of Queensland and directed workshops, exhibitions, and other cultural events in Helsinki, Berlin, and other locations.
Fei Jun is an artist, a designer, and an educator. He obtained his Master of Fine Arts in Electronic Integrated Art  from the Art and Design College of Alfred University and is now a professor in  interactive media art and design and the director of the Digital Media Lab at China Central Academy of Fine Arts. Fei is also the curator of Beijing Media Art Biennale. His art and design works have been exhibited many times in galleries, museums, and art festivals within and outside of China and he has had the honor of receiving the German IF Design Award, the Red Dot Award, Asia's most influential design award, as well as other honors.
Li Boyan was born in 1984 and is an independent curator. In 2006 he graduated from Tianjin Academy of Fine Arts and in 2012 he established the non-profit art organization Space Regeneration Projects. His main exhibitions include OldNewStand (2016), ISBN: 9787214056061 (2016), Trio (2015), Fundamental Labor (2015), To the Lighthouse (2014), and Where Art Thou From (2014).
Zhang Fan holds a PhD in Architecture from Tsinghua University and is a lecturer at the College of Architecture and Urban Planning of Beijing University of Technology. In 2015 he founded a research center for architecture and art at Beijing University of Technology. Zhang has organized multiple academic events for young architects, published seven academic papers on Liang Sicheng and four academic papers on the surveying, mapping, and protection of Songzhu Temple and Zhizhu Temple in Beijing, helped compile teaching material for Beijing University of Technology, managed multiple projects for the preservation of historic buildings, and participated in multiple scientific research projects of National Natural Science Foundation in China and State Administration of Cultural Heritage. He was previously a member of a team evaluating projects for the protection of traditional villages, but is now a reviewing editor of the book Jianzhu jiyi (The Building Craft).
Zhang Jinqi was born in 1959 in Beijing and has been working as an accountant, an editor, and a reporter. In the 1980's he started paying close attention to the contamination of Baiyang Lake and later started paying close attention to environmental protection work. In 2003 he investigated the maintenance level of historic buildings in Beijing's Dashilan district, in 2005 he established Old Beijing Documentation Squad, and in 2006 he and other volunteers established China Memory Forum. He encourages citizens to cherish local cultural heritage and record the changes by photographing and paying a visit to historic places. China Memory Forum has already become the largest NGO for the protection of cultural heritage on China and Zhang has become an inspiration for many volunteers.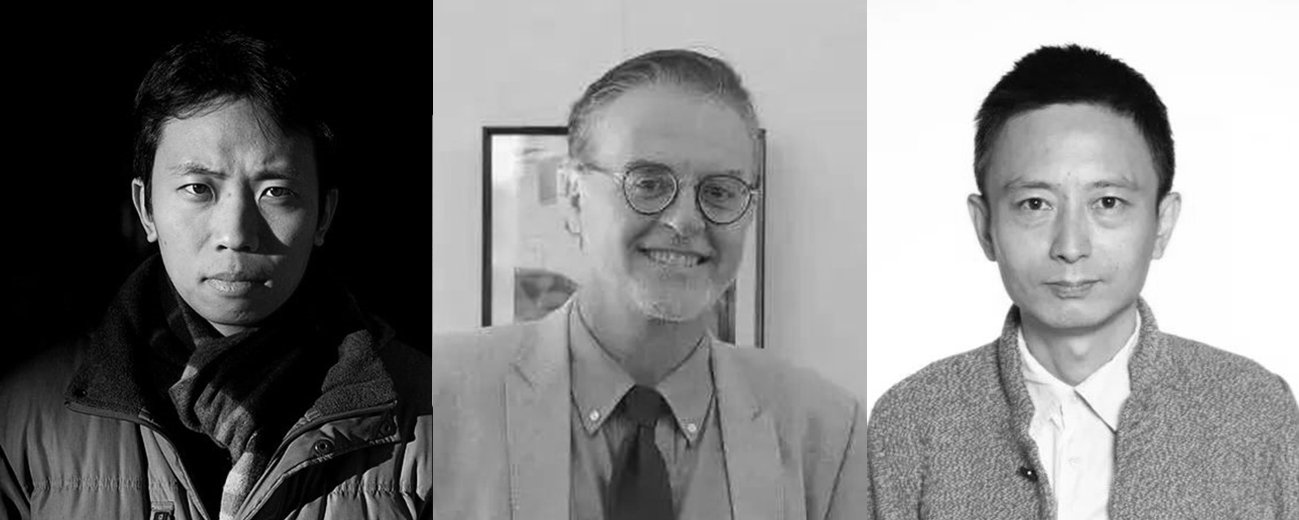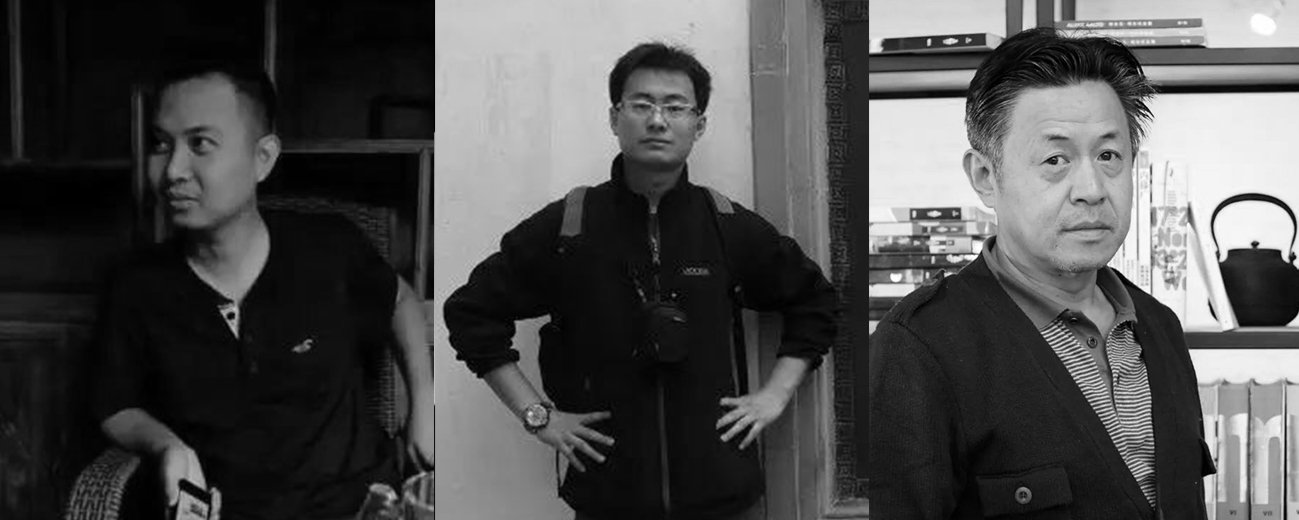 If you have any questions, you are welcome to contact us.
Danish Cultural Center
8610 – 5762 6100