2020 · 03 · 04
Letter of support from Denmark to China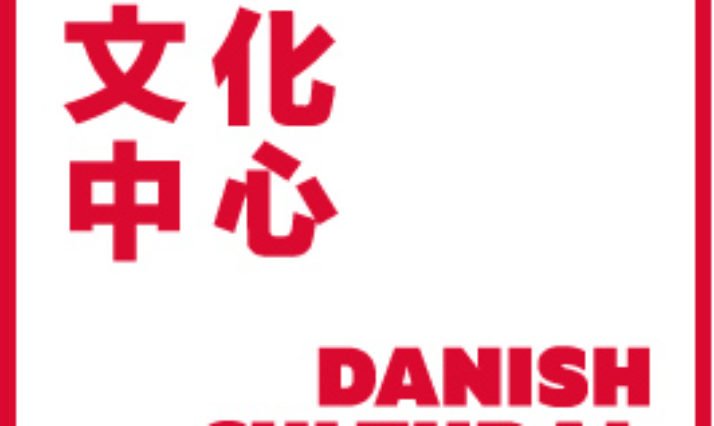 (in chinese and danish)
亲爱的中国朋友与合作伙伴们,
过去几周你们经历了一段艰难的时日。2019 新型冠状病毒肺炎严重影响了大家的日常生活,个体与社会都做出了巨大牺牲,诸多城市和地区与外界隔绝。
我们是许许多多长久以来同你们建立了合作关系与坚固友谊的丹麦人。我们无论作为文化艺术领域的个体,或专业从事中丹对话的工作者,抑或是博物馆和文化机构的负责人,都极为重视沟通和交流带给我们的宝贵见解。在此,我们想表达对你们的全力支持,我们愿同你们团结一心应对挑战。
我们将继续致力于推动和发展以中丹友谊为核心的艺术、文化和人类价值,并持续为中国人民和丹麦人民创造更多的文化成果。
山川异域,风月同天,我们与你们同在。
致以最诚挚的问候!
---
Kære kinesiske venner og samarbejdspartnere,
I gennemlever i disse uger en vanskelig periode med store omkostninger på både det menneskelige og det samfundsmæssige plan. Jeres dagligdag er stærkt påvirket af COVID-2019 og flere byer og regioner er næsten fysisk afskåret fra omverden.
Vi er adskillige danskere, som over tid har knyttet stærke professionelle såvel som venskabelige bånd til Jer. Hvad enten vi er enkeltpersoner fra kultur- og kunstverden, fagligt engagerede i den dansk-kinesiske dialog, eller ansvarlige for museer og kulturinstitutioner, værdsætter vi de dyrebare indsigter, som samtalen og udvekslingen har givet os. Derfor vil vi gerne udtrykke vores støtte til Jer. Tag det som et tegn på vores måde at vise solidaritet med de udfordringer, I står over for.
Fra vores side vil vi fortsætte med at arbejde på, at de kunstneriske, kulturelle og mellemmenneskelige værdier, der er kernen i venskabet mellem Danmark og Kina, kan udvikle sig og blive ved med at bære frugt for kinesere som for danskere.
Vi er mennesker sammen før noget andet og ser frem til fortsat at dele dette fællesskab med Jer.
Med de bedste hilsner
• Ada Ortega Camara · Artist, Founder of 60Seconds Festival
• Anders Koppel · Composer / Musician
• Anders Nyborg · Director / Producer, DOK5000
• Andreas Dalsgaard · Film Director
• Anne Elizabeth Toft · Associate Professor, Aarhus School of Architecture
• Anne Wedell-Wedellsborg · Professor Emerita of Chinese Language and Literature, University of Aarhus
• Annette Cornelia Meyer · Fashion Designer
• Arne Kvorning · CEO, Kvorning Design
• Beate Cegielska · Director, Galleri Image
• Dr Benjamin Asmussen · Head of Asian Research and Cooperation, Curator, Maritime Museum of Denmark
• Benjamin Koppel · Musician
• Bettina E. Pedersen · INSPITE Innovation
• Bjørn Nørgaard · Professor / Sculptor
• Camilla Mordhorst · CEO, Danish Cultural Institute
• Cecilia Milwertz · Senior Researcher Emerita, Nordic Institute of Asian Studies, University of Copenhagen
• Clemens Stubbe Østergaard · Professor Emeritus of political science, University of Aarhus
• Charlotte Haslund-Christensen · Visual artist, Photographer
• Chris Jordan · Composer, No Domain
• Christian Danielewitz · Artist MFA, PhD Fellow at The Royal Danish Academy of Fine Arts
• Concerto Copenhagen
• CuntsCollective International Performance Company
• Danish Cultural Center in China / 丹麦文化中心
• Deane Simpson · Professor / Architect, Urbanism and Societal Changes, The Royal Danish Academy of Fine Arts, School of Architecture
• Ditlev Tamm · Professor, Faculty of Law, University of Copenhagen, President of the SC Van Foundation
• Dmitrij Slepniov · Associate Professor, Head of Educational Program in Innovation Management, Sino-Danish Center for Education and Research
• Ebbe Høyrup · Managing Director, Live Music in Schools
• Else Marie Bukdahl · Former Rector of The Royal Danish Academy of Fine Arts
• Emil de Waal · Composer / Musician
• Eva Frost · CEO, JazzDanmark
• Faurschou Foundation / 林冠艺术基金会
• Finn Andersen · Former President, The European Union National Institutes for Culture
• Finn Berggren · Former President of Gerlev Sports Academy, International Adviser
• Flemming Ytzen · Columnist and Asia specialist, Politiken and TV2 News, lecturer on Asian history
• Frank Andersen · Ballet Director
• Frans Bak · Composer / Musician
• Gehl
• Hanne Nielsen & Birgit Johnsen · Artists
• Henrik Køhler · CEO, Teatercentrum
• Horsens Art Museum · Director Claus Hagedorn-Olsen, Curator Julie Horne Møller
• Jacques Matthiessen · Artistic Director, Passepartout Theatre Productions
• Jakob Borrits Skov Sabra · International Research and Development, The Animation Workshop
• Jakob Vedelsby · Author published in China, former Chairman of the Danish Authors' Society
• Jan Gehl · Professor and Architect
• Jane Jin Kaisen · Visual Artist
• Jeppe Gjervig Gram · Screenwriter
• Jesper Qvistgaard · Head of Global Engagement, VIA University College
• Johannes Torpe · CEO / Partner, GALACTIC and Johannes Torpe Studios
• Jørgen Delman · Professor, China Studies, University of Copenhagen
• Katrine E. Sahlstrøm · Producer, Good Company Pictures
• Katrine Lotz · Director, Department of Urbanism and Landscape, The Royal Danish Academy of Fine Arts, School of Architecture
• Kim Bøytler · Founder and Artistic director, Freestyle Phanatix
• Kim Buck · Jewelry Designer / Professor
• Kragh & Berglund · Hans Kragh and Jonas Berglund, Architects and Founding Partners
• Lars Hannibal · Guitarist / Lutenist, Curator for the Danish Gala Concert at Shanghai EXPO
• Lars Oskan-Henriksen · Chairperson, Copenhagen Pride
• Lars Ravn · Visual Artist
• Lars Romann Engel · CEO and Artistic Director, HamletScenen
• Lars Seeberg · Director, see@rt
• Lin Utzon · Artist, Recipient of The Danish Ministry of Culture's Honorary Award
• Lone Feifer · Secretary General, Active House Alliance
• Louis Thonsgaard · Associate Dean, Film & Transmedia, VIA University College
• Louis Valente · Executive Director, ASSITEJ Denmark, Secretary General, ASSITEJ International
• Mads Edelberg Timmermann · DJ / Promoter / Festival Organizer
• Mads Møller · CEO, Nordiq Group
• Maja Nydal Eriksen · Photography-based visual artist
• Manduela Riger-Kusk · Pipe crafter / Stage designer
• Marianne Løkke Jakobsen · Director of International Affairs and Music Confucius Institute, The Royal Danish Academy of Music
• Marianne Larsen · Poet and Writer
• Mariyah · Musician
• Martin Mörck · Artist / Master Engraver
• Martin Røen · Director, Ren Production CPH and Godset Live Music Venue
• Mathias Løvgreen · Visual Artist
• Meta Louise Foldager Sørensen · CEO, Meta Film
• Mette Knudsen · Film Director, Honorary Member of Danish Film Directors' Association
• Mette Saabye · Designer
• Michael Brommann · Founding Partner, Gravity Board Games
• Michael Haslund-Christensen · Honorary Consul of Mongolia to Denmark, CEO of Haslund Film
• Michael Metz Mørch · Ambassador (ret.)
• Michala Petri · Recorder virtuoso
• Mike Ameko Lippert · Co-founder, andel
• Mikkel Bogh · Director, SMK / The National Gallery of Denmark
• Morten Holm · Partner, MA in Architecture, Archiland
• Morten Zeuthen · Professor / Cellist, Member of the Board of Music Confucius Institute
• National Museum of Denmark / Nationalmuseet
• Niels Peter Flint · Sustainable Concept Architect, Designer and Artist
• Nikolaj Feifer · Film Director
• Noemi Ferrer Schwenk · Head of International, The Danish Film Institute
• Odin Theater / Nordisk Teaterlaboratorium-Odin Teatret · Eugenio Barba, Theatre Director, Per Kap Bech Jensen, Excecutive Director, and Julia Varley, Actor
• Olafur Eliasson · Artist
• OUR Recordings
• Palle Granhøj · Stage Director
• Paolo Nani Theater · Paolo Nani, Founder, and Malco Olivero, General Manager
• Peter Callesen · Artist
• Rasmus Astrup · Landscape Architect, Partner of SLA
• Rasmus Steen · Head of Documentary Film, International Media Support (IMS)
• Sarita Christensen · CEO, Copenhagen Bombay Productions
• Simone Aaberg Kærn · Artist / Fine Arts
• Stig L Andersson · Founding Partner and Design Director of SLA, Professor at Beijing Forestry University and at University of Copenhagen
• Theatre Madam Bach · Christian Schrøder and Pernille Bach, Founders and Artistic Directors
• Thomas Dambo · Artist
• Thomas Sandberg · Composer / Performer
• Thøger Jensen · Writer
• Timothy Rushton · Ballet Director
• Torben Nielsen · Rector, Aarhus School of Architecture
• Torben Groengaard Jeppesen · Museum Director, Dr.Phil., Hans Christian Andersen's House & Museum
• Women's Museum of Denmark / Danmarks Kvindemuseum
If you have any questions, you are welcome to contact us.
Danish Cultural Center
8610 – 5762 6100