2017 · 11 · 06
When the guitar meets the bamboo flute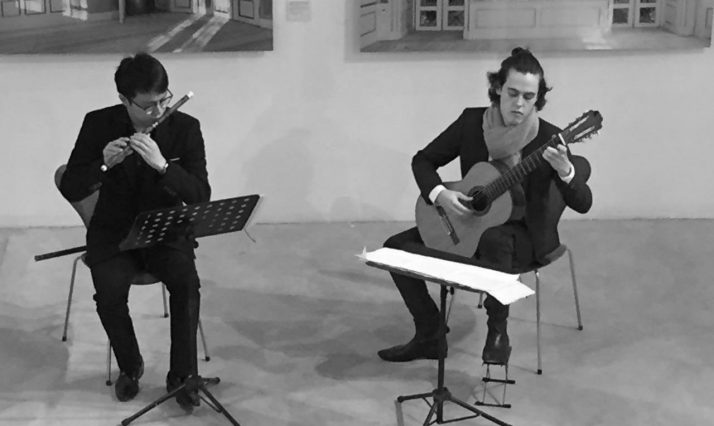 On 28-29 October 2017, the Danish Cultural Center in Beijing hosted two concerts with Dávur Birgisson, guitar, and Chen Bai'an, bamboo flute.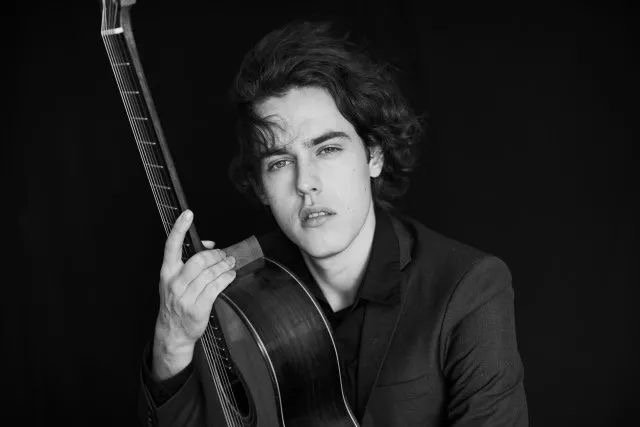 Dávur Birgisson was born in 1995 and grew up on the Faroe Islands. When he was 9 years old he started playing the guitar at Tórshavn Music School, got into a local prepatory music programme in 2010 and graduated in 2013. He was admitted to the Danish Royal Music Conservatory at 17 which marked the beginning of Birgisson's journey to become a Bachelor in Music. Since then, he has participated in many workshops and master classes and he has performed for many famous guitar players such as Marcin Dylla, Aniello Desiderio and Timo Korhonen. In addition to solo guitar performaces, he also enjoys participating in duets with the bamboo flute, the violin, and other musical instruments.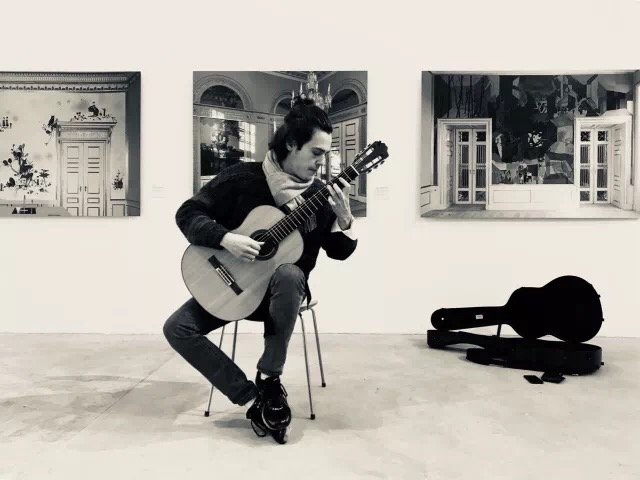 He won the 1st prize in the Stella Polaris competition in 2017 and the 1st prize at the Køge Chamber Music Festival as part of the instrumental trio "Trio Imprevisto" in April 2016. Dávur Birgisson graduated in June 2016 and is currently studying at the Danish Royal Music Conservatory to become a Master.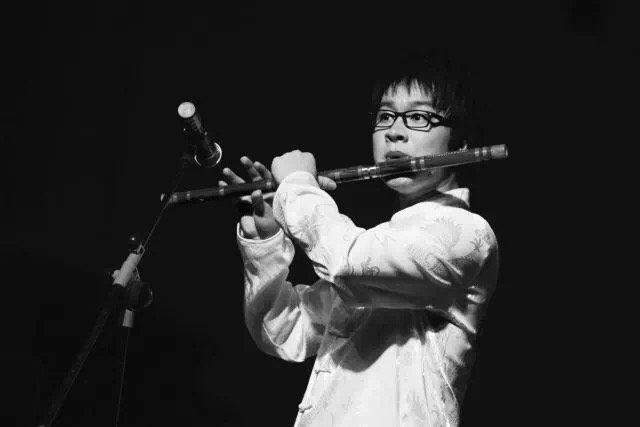 Chen Bai'an was admitted to the Affiliated High School of Wuhan Conservatory of Music in 2006 and the Central Conservatory of Music in 2012. He has studied with the famous bamboo flute player and associate professor Yuan Feifan. In 2016, Chen was admitted as a Master student to the Central Conservatory of Music. He was appointed as teacher intern by Hanban, the Confucius Institute Headquarters, and thus became the first wind music instructor at the MCI. Chen has won a gold award the third "Gold Lusheng National Music Competition" and a silver award at the third "Beijing Zhudi Invitational Competition." In July 2013, he represented the Central Conservatory of Music at a European music and art festival where he gave a solo performance at Konzerthaus Berlin which received much praise. In July 2015, he participated in a special performance given by students from the Central Conservatory of Music, China Conservatory of Music, and Shanghai Conservatory of Music titled "Passing On the Sweet Music of the Bamboo Flute."
---
These concerts were jointly sponsored by DCC SOUNDSPACE and the Music Confucius Institute (MCI).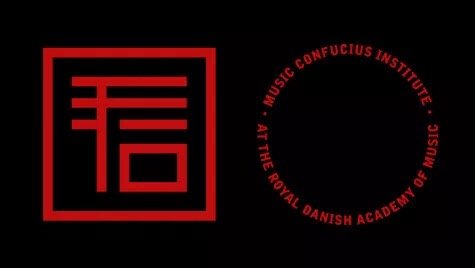 The MCI was founded in 2012 by the Danish Royal Music Conservatory in Copenhagen and the Central Conservatory of Music in Beijing and is currently one of its kind. The MCI was created in order to facilitate musical and cultural exchange between China and Denmark and to contribute to the international development of music.
Header photo: MCI
If you have any questions, you are welcome to contact us.
Danish Cultural Center
8610 – 5762 6100