2015 · 12 · 16
Danish Jewel Collection travels to Beijing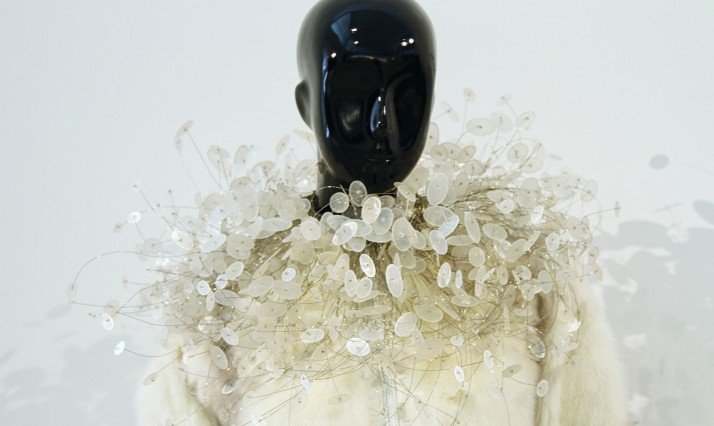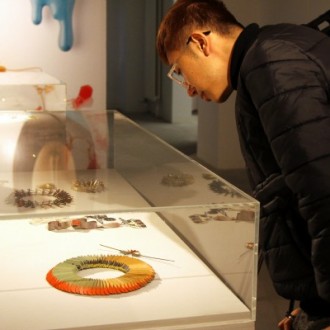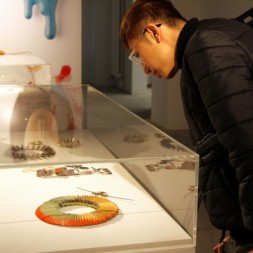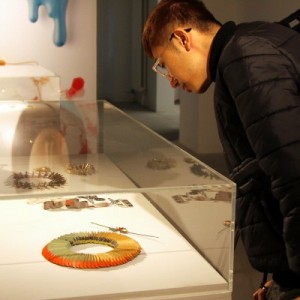 A selection of 211 pieces from the Danish Arts Foundation's Jewellery Collection is exhibited in Beijing from 5 December 2015 to 24 January 2016.
The Jewellery Collection highlights the beauty of modern Danish jewellery and explores their values and significance. The objects originate from the collection of the Danish Arts Foundation who in 1978, began collecting pieces by contemporary designers and artists and named the collection the Jewellery Collection.
The exhibition showcases 211 pieces carefully selected from this 35-year old collection, and explores the philosophy of Danish design, the aesthetic senses prevailing in our time, and the role of jewellery. In addition, the Jewellery Box also unfolds how the characteristics of Danish jewellery achieve their true intention when worn on the human body by looking at the interesting interconnected relationship between jewellery and the body. In all, the position of jewellery in the social and cultural spectra.
All through history, humans have adorned themselves with jewellery, not only compelled by their desire for beauty but also as a mean to show their status and power. Along with this traditional significance, in modern times jewellery has become a highly personal method of self-expression to portray the wearer's individuality and preferences. And for this reason, jewellery is nowadays also a subject of visual arts in its own right.
The exhibition in China are supported by the Danish Arts Foundation's Committee for Crafts and Design Grants, which is also responsible for buying new items for the jewellery collection. The exhibitions are co-funded and organized by the Danish Cultural Center in Beijing, Museum of Art in Seoul, the Embassy of Denmark in Korea, and the Danish Agency for Culture.
Curator: Minsun Joo
Organizer and producer: The Danish Cultural Center
Co-organizers: The Danish Arts Foundation, Copenhagen, The Museum of Art, Seoul, The Royal Danish Embassies in Beijing and Seoul
Fur accessory and mannequins by courtesy of Kopenhagen Fur
As a part of the opening of The Jewellery Collection, the two Danish jewellers Josefine Smith and Pernille Mouritzen conducted a workshop called Identity together with student´s from CAFA´s department for jewellery design.