2017 · 12 · 18
Danish Documentary Screening at Danish Cultural Center in Beijing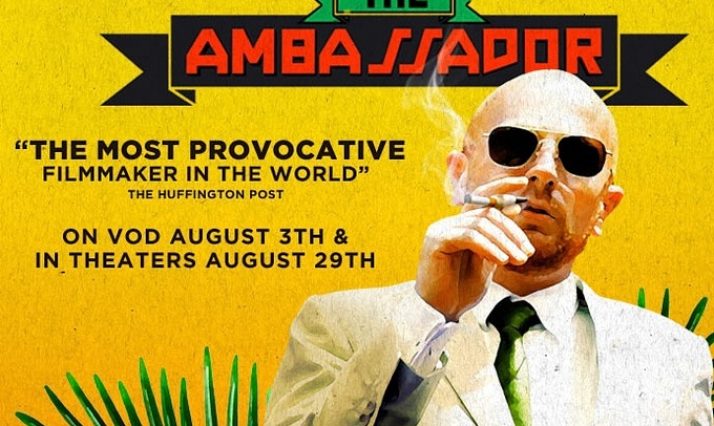 DCC in Beijing present a Danish Documentary Screening under the title DK DOX: Get your dose of documentaries
Danish Documentary Screening DK DOX
Danish Cultural Center in Beijing presents four high quality Danish documentaries in two days, in collaboration with the Danish Film Institute, the Danish Ministry of Culture and International Media Support. The topics covered are diverse, but all the films share the fact that they deal with important subjects in the world of today. Questions are raised about the current climate for producing news stories, our relationship with robots, what our diet needs to be if the species are to survive, and how post colonial Africa is exploited.
Program
On December 16th the films Mechanical Love by Phie Ambo and The Ambassador by Mads Brügger are shown. Mechanical Love deals with the work of famed Japanese robotics guru Hiroshi Ishiguro, and other researchers in the field. Via these prisms the relationship between people and robots in a more and more automated reality is explored. The Ambassador details a spy like operation of the Danish journalist Mads Brügger, the director of the film. In the gonzo journalism tradition he has taken on an alter ego, to investigate the blood diamond trade in the Central African Republic. He goes undercover as a false diplomat trying to buy and smuggle diamonds, under a different cover of preparing the establishment of a match factory.
The next day, December 17th, starts off with a showing of Bugs by Andreas Johnsen and then finishes the program with The Newsroom: Off the Record by Mikala Krogh. Bugs is a take on the growing debate of the problems concerning the food supply of tomorrow, and the eating of insects as a solution. One of the questions raised is whether industrially produced insects will have the same nutritional value as the ones found in the wild. The Newsroom: Off the Record describes the hardships faced by Danish newspaper Ekstra Bladet in the digital age. Not only does it document a lot of exciting individual moments and decisions, it raises a general question of how to balance the concern for quality information with the need to make money – a question that the digital ways of communication has made more relevant than ever before.
If you have any questions, you are welcome to contact us.
Danish Cultural Center
8610 – 5762 6100