2017 · 10 · 28
Roundtable seminar: China's Local Governance in a Comparative Perspective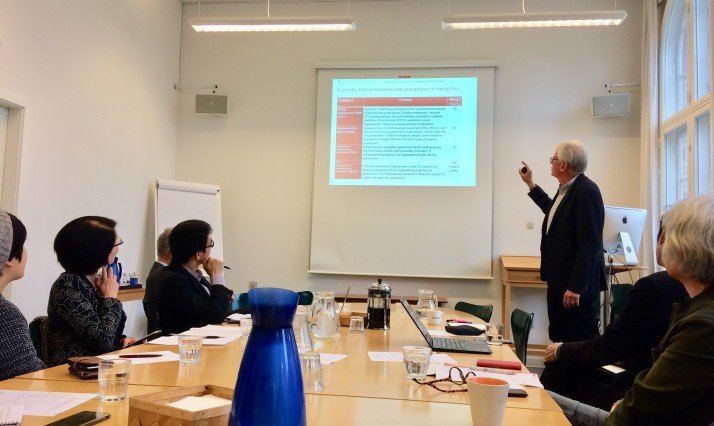 On Friday 27 October 2017, a roundtable seminar entitled China's Local Governance in a Comparative Perspective was held at NIAS (Nordic Institute of Asian Studies) in Copenhagen. After a brief introduction provided by the director of NIAS Geir Helgesen, Bo Peng, Jørgen Delman, Chunxia Shao, and Chunrong Liu gave talks on the past, present, and future of local governanace in China while Shinya Ueno provided the comparative perspective through a speech on rural dynamics in Japan. These enlightening talks were followed by an open discussion between the panelists and the participants on the prospects of Chinese politics and local governance following the recent 19th Party Congress in China.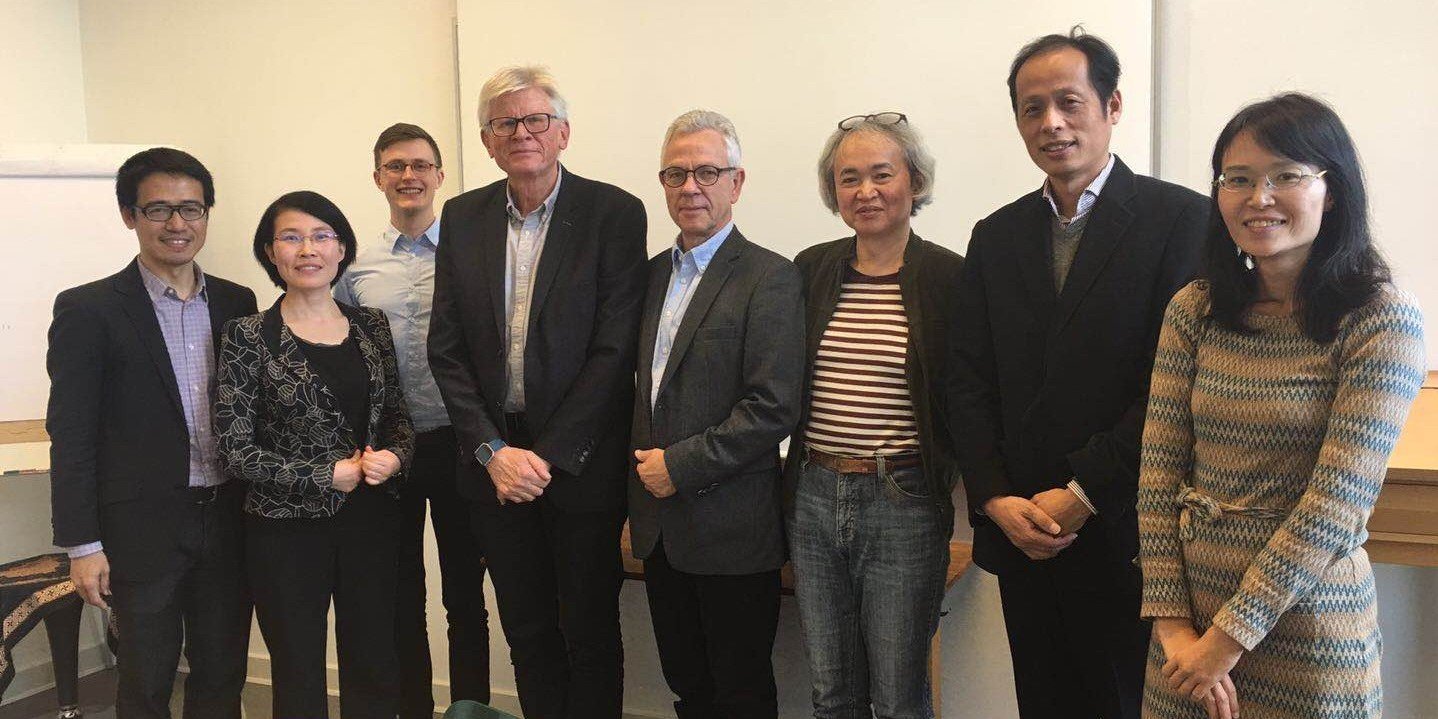 The key speakers were:
Bo Peng, Deputy Dean of School of International and Public Affairs at Shanghai Jiaotong University
"The Space of Responsive Local Governance: Evidence from Shanghai"
Jørgen Delman, Professor of China Studies at University of Copenhagen
"Climate Change Politics and Urban Green Governance in Hangzhou"
Chunxia Shao, Head of Department of Politics and Public Administration at Tongji University
"Campaign-Style Governance in China"
Chunrong Liu, Executive Vice Director of Fudan-European Centre for China Studies
"Beyond Coercion: New Politics of Conflict Processing in Urban China"
Shinya Ueno, Head of Center for Policy Studies at Kumamoto University
"Rural Dynamics in Japan"
The event was fascilitated by Fudan-European Centre in collaboration with the think tank ThinkChina and was open to all.